Top Ten Tuesday: For Fans Of...
This week's
TTT
is Top Ten Books for fans off (insert popular book here). I choose
...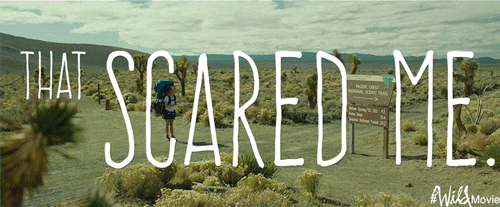 Wild
by Cheryl Strayed
1
. The Argonauts
by Maggie Nelson: This book is amazing. It is Nelson's memoir of her relationship with a transgendered man during transition and the birth of their son. As a new mother, I found the honesty about motherhood refreshing.
2.
Hatchet
by Gary Paulsen: Yeah, it's for kids, but it is the OG survival in the woods story, and it is Ah-mazing.
3.
Post Secret
books: Quick coffee table reads with the same confessional tone as Strayed.
4.
The Opposite of Loneliness
by Marina Keegan: These essays by college journalist Keegan, published by her mother posthumously are worth a read.
5.
A Million Little Pieces
by James Frey: Yes, it is the most controversial because it isn't really true memoir ever. But, it is a hell of a ride, and is a classic of the genre because of the controversy.
6.
A Widow's Story
by Joyce Carol Oates: Strayed's memoir is essentially a story of grief, and this memoir is one of the best stories of grief I have read.
7.
Fear and Loathing in Las Vegas
by Hunter S. Thompson:
Wild
is kind of a road trip memoir, and this is a great road trip memoir.
8.
Are You My Mother
by Alison Bechdel: A graphic memoir about a mother/daughter relationship. It isn't as good as
Fun Home
, but has more in common with
Wild
.
9.
Hyperbole and a Half
by Allie Brosh: This memoir from Brosh's popular web comic addresses issues of mental illness that resonate with Strayed.
10.
Jennifer, Gwyneth and Me
by Rachel Bertsche: I love Bertsche's voice, and this, her memoir of trying to improve her happiness by emulating the lives of celebrities, has the same type of self-help quality as Strayed's work.
What books remind you of
Wild?
What are your favorite memoirs?